SERVING FAMILIES AND SENIORS FOR OVER 18 YEARS!
HELPING SENIORS NAVIGATE THROUGH THE MANY DYNAMICS OF AGING
MEMORY CARE
Memory Care units or communities are specifically for individuals who have been diagnosed with some form of dementia or require reminders, oversight and security. There are over 100 forms of dementia. Alzheimer's being the most common. Second most common would be vascular dementia that is related to a stroke. Parkinson's being the fourth most common after Lewy Bodies.
ASSISTED LIVING
For individuals who require minor to advanced assistance with ADL's (activities of daily living). ADL's include dressing, bathing, toileting, eating, grooming, transferring/walking and medication management. Assisted living communities promote residence to live independently as long as possible.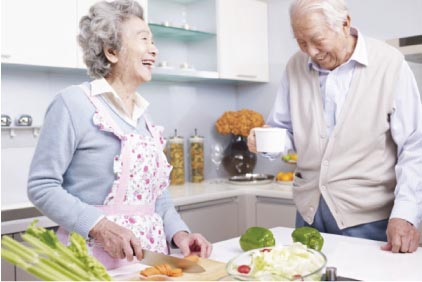 INDEPENDENT LIVING
Ideal for individuals who are high functioning and who can still live on their own independently.   These communities offer studio, 1 bedroom and 2 bedroom apartments. Apartments are equipped with full kitchens.  Meal are prepared and served 3 times a day however typically only one to two meals are included in the rental rate.
Who we are
For over 18 years, Paisley Bridges has consistently and passionately engaged in the wellness, empowerment, enrichment, and care for Seniors. We've created and facilitated wellness workshops in the areas of physical, social, cognitive, financial, emotional and spiritual development. These workshops are a must-have for Seniors. Paisley Bridges believes that Seniors… of all levels of ability should have opportunities for meaningful engagement and interaction, whether in independent or assisted living facilities, their own homes or nursing homes.
WHAT OUR CLIENTS HAVE TO SAY
It was recently the first anniversary of my Mom's passing.   As I was reminiscing I though of you and the help you gave me in making her last few years more peaceful and enjoyable.

I would like to give you a heartfelt thank you not just for helping us find a nice and welcoming residence but also for you sincere personal help and the care you had in making sure we had a suitable and comfortable place that she would enjoy.

I also remember how when you learned she had gone into the hospital you insisted upon going to make sure she was alright and being properly attended to.  For that and all of the help you provided to me and to her I would like to sincerely Thank you!
Robin was very professional, strategic, and thoughtful in her search process. She is very thorough in the research phase of her process.  I love the way she customizes a solution just for your family.  I would recommend her to anyone who is in search of a place for their loved one.
Robin and Paisley Bridges have been a tremendous resource for the families we are helping to serve.  She has a wealth of knowledge and expertise that goes above and beyond for her clients every day. She is a true blessing to anyone looking for researching care for their loved ones.
Subscribe to Our Newsletter!